Your online appointment booking experience might look something like this:
The Pre-booking page
When you first arrive at the booking page, you might be greeted with this screen. Here, a healthcare provider might have important information, such as service eligibility, so please read this carefully before proceeding.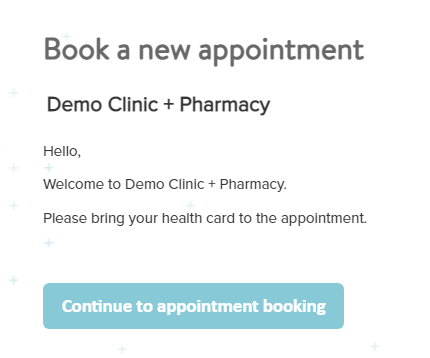 The eBooking form
Once you arrive at the booking page, you will see the eBooking form. Every provider might structure the form differently depending on the type of services they offer.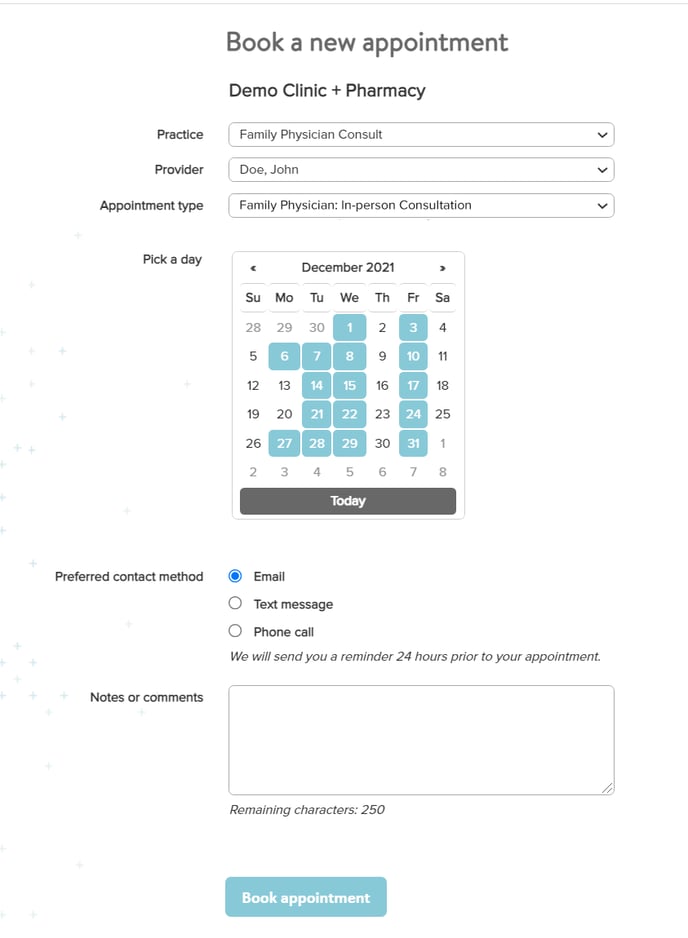 Selecting the service
Select the type of service you want to book for. "Practice" refers to a group of services a provider might offer (e.g.: Flu Shots, Family Physician Consult, Pharmacy Services, etc.). In this case, we have selected "Family Physician Consult".
The next step is to select a healthcare provider (in our case it's "Doe, John").
Lastly, you will select an "Appointment type". "Appointment type" refers to a more specific service under the "Practice" group. For example, our "Family Physician Consult" can have 2 Appointment types: "Family Physician: In-person Consultation" and "Family Physician: Telephone Consultation".

Selecting the date and the time
Use the calendar feature to select your preferred date.
Q: How far in advance will I be able to select my appointment?
A: This is solely determined by the provider.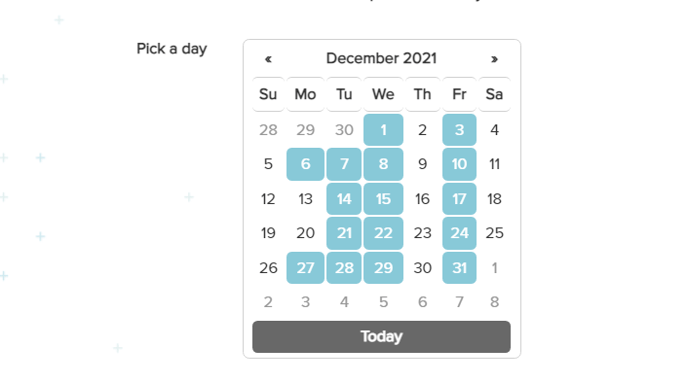 Once you do that, select your preferred time.

Appointment reminder method
Here, you can select your preferred reminder method. "Email" option will send you the reminder to your iamsick.ca/empower.ca associated email (i.e.: the email you signed up with). If you select "Text message", the reminder will be sent to your phone as an SMS instead.

Patient notes
In this section, you can write any additional information that the provider needs to know before the appointment. This step is optional.
Click "Book appointment" to finalize your appointment.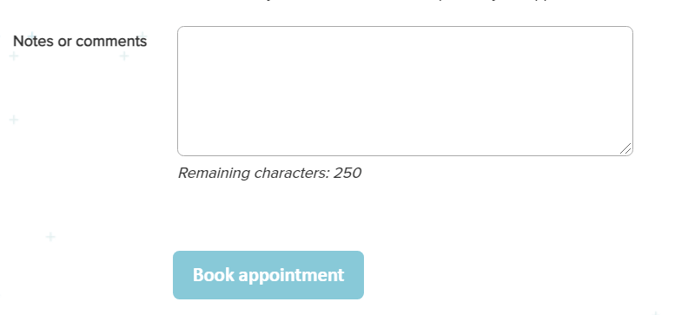 Post-appointment page & appointment confirmation email
Your appointment has been booked. On this page, you will see the details of your appointment.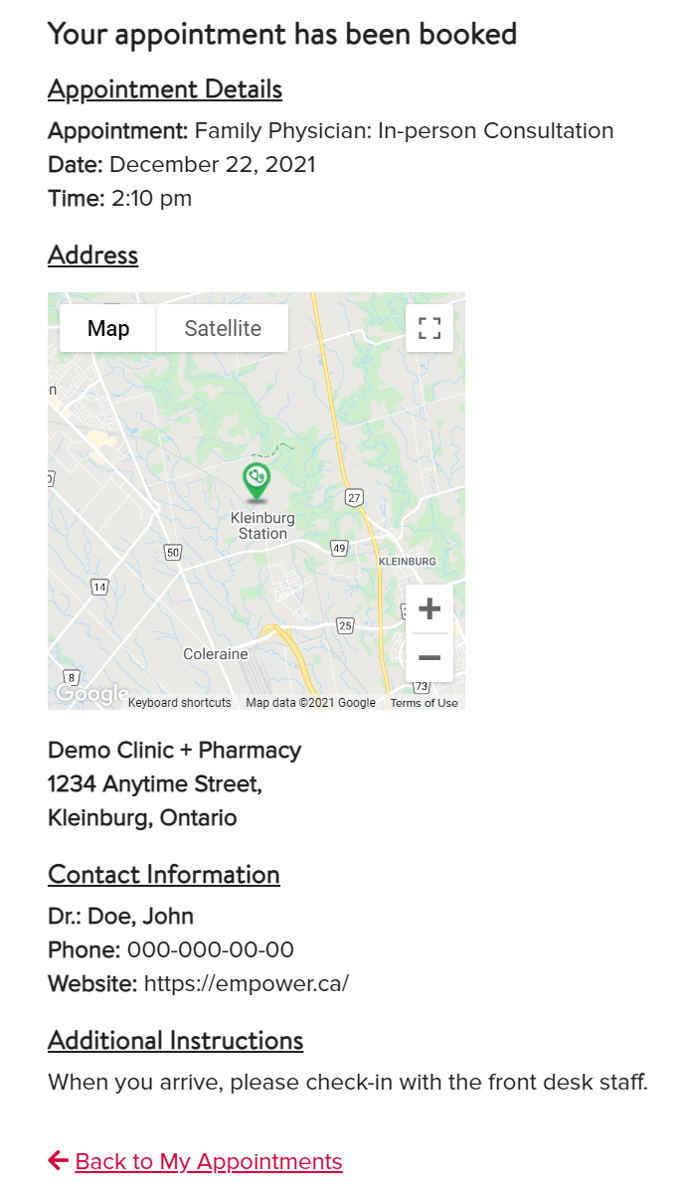 Q: Do I need to print the appointment confirmation page?
A: This is not necessary as the appointment confirmation email will contain information about your appointment.