A 'clinic rostering access code' (or simply an 'access code') is a special code that gives patient access to online booking for a particular healthcare provider.
If your provider restricts who can book with them, they would have given you the rostering access code.
For most other cases, rostering access codes are not needed.
There are 2 places where you can enter your access code.
The first one is during the registration stage:

The second one is on "My Appointments" page under "My clinics" section: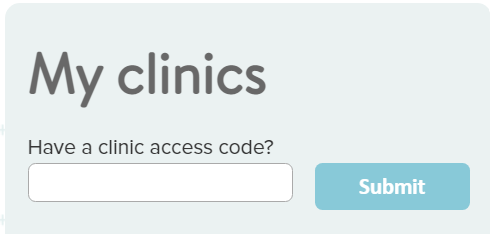 You only need to enter your access code from a particular healthcare provider once. If you entered it when you first created an account on Empower.ca/ iamsick.ca, you don't need to enter it again.
Important: Access codes have an expiration date, so it is highly advisable to enter one as soon as you receive it. If you have misplaced it, or it has expired, you will need to contact your healthcare provider to receive a new one.